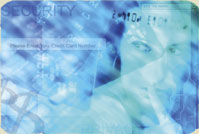 January 2020
Dear Client:
If you are like most Americans, privacy is a big concern to you. We want you to know that we at the firm of Luers & Dyer, CPAs, LLP share this concern. During the course of our professional relationship including preparation of your tax returns, you share personal information with the firm. This might include information on applications, worksheets, tax organizers or other documents provided by you or received directly from third parties such as brokerage houses and banks.
Protecting your privacy is important to us and we take our obligation seriously. Your personal information is only shared with those employees with whom it is necessary to perform the services you have hired us to do. The firm never shares client information with outside companies for purposes of marketing or selling of any products or services to you. We value your trust and make every effort to continue to deserve your confidence.
Our personal ethics as well as state and federal laws, and the standards of the CPA profession, pledge us to keep your information confidential unless we are required by a legal authority to divulge the information. Your personal information is stored in a secure space or on a secure computer. When your personal information is no longer needed, it is shredded, erased or destroyed before being recycled.
We remain committed to keeping your financial information safe with us.
Sincerely yours,
Rebecca Duplissey Luers, CPA
Jan Dyer, CP