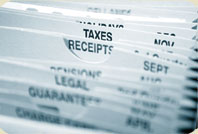 Luers & Dyer has represented businesses and individuals with delinquent tax problems for over 25 years. We offer information and resolution on delinquent tax returns, past due, unpaid, unfiled, or past years taxes as well as a variety of other IRS and Franchise Tax Board issues.
Even if you are missing old records, afraid that there is a possibility of owing money or you are confused about how to fill out the returns, or afraid to tell the IRS where you are, you still need to file. If you have delinquent returns to file, the tax agencies can and will use the delinquent returns against you in many ways. We offer help with delinquent returns and taxes, assistance with tax levies and releases, garnishments, installment agreements and other collection related matters.
We are tax professionals that will gladly provide relief with serious personal and business tax problems. We can make the process painless and easy as we represent you with IRS and Franchise Tax Board representation.