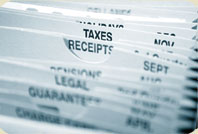 The complexities regarding estate and trust administration can be overwhelming. Each situation will be different depending upon the estate and gift tax strategy, the portfolio of assets and liabilities and the goals of the beneficiaries.
Our experienced team can work with you to maneuver the legal and tax complexities of estate and trust administration.
Our firm can provide support during the difficult time of losing a loved one.
• Working with the estate attorney
• Prepare estate tax returns
• Prepare tax returns for the final year of the descendent
• Prepare trust or estate fiduciary income tax returns
• Advising on trust asset allocation for multiple trusts
• Determining the timing and amount of distributions
• Provide accounting or financial statements for fiduciary activity
When you need us, we can help.