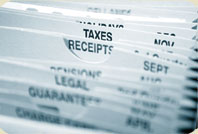 Luers & Dyer provides tax preparation services for public and private companies of all sizes. Our taxation advisors are certified public accountants who help clients understand complex tax issues that affect their business. We make sure companies comply with IRS regulations while taking advantage of all relevant tax benefits.
The professionals at Luers & Dyer help take the complexity out of state and local taxation issues. Our advisors work closely with clients to thoroughly understand their business. We consider factors that may be subject to nuances in state and local tax codes, including:
• company location
• customer base
• product offerings
• specific product uses
We keep clients regularly informed about changes in tax codes, so company leaders always know when and how their business will be affected by new and revised regulations.
With over 50 years of combined tax preparation experience we are experts at helping a variety of business entities including:
• Sole Proprietors
• Partnerships
• Limited Liability Companies
• Corporations
• Nonprofits
• Trusts