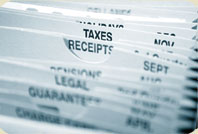 At Luers & Dyer, we know that proactive tax planning is critical to minimizing your tax liabilities. When you work with us we make tax planning part of your business strategy and not just something we do at year-end. You can be sure that our firm is on top of the latest developments in the tax laws to decrease both your current and future tax liabilities.
We offer practical, proactive and innovative solutions to tax planning geared toward your particular goals. Our firm provides our business clients with the taxation expertise and knowledge that they deserve year round.
We provide the following services:
• Tax preparation services for corporations, partnership/LLC, trusts and individuals
• Alternative minimum tax planning
• Multi-state tax issues
• IRS problem resolution
• Retirement planning and succession planning
• Payroll tax
• Tax alternatives and ways to reduce your taxes
• Tax planning and projection
Download our free Tax Planner.