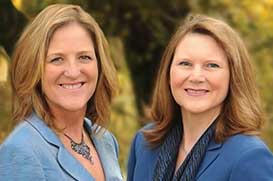 Rebecca Luers
CPA
Jan Dyer
CPA
---



1. Are you organized, task oriented and good with numbers?
2. Do you have attention to detail and good follow through?
3. Do you like to read and follow instructions and like it when things add up?
4. Would you enjoy a full time job in a Julian professional office?

If you have answered "yes" to the above, then read on. Since 1994, Luers & Dyer CPAs LLP, a full service CPA firm, has been providing accounting, tax and management consulting services designed to help our clients build their business. We are a small family-style company that specializes in challenging high level accounting and tax returns.Due to continued growth, we are seeking to add a dedicated, career oriented team member to learn new and improve existing accounting and tax skills.

The position does NOT require extensive individual and business tax preparation or accounting experience but we are looking for intelligent individuals interested in learning and developing general tax and accounting skills. Some accounting or bookkeeping experience will be an advantage but we are also looking for good communicationand computer skills, someone who enjoys working with people and understands client service; a team player who is looking for a challenge and an opportunity learn and grow professionally.

Join Luers & Dyer CPAs, LLP and take your career to the next level. This career opportunity is suited for someone who can complete precise detailed work and wishes to learn and grow their skill sets in a friendly, supportive environment. We are proud to offer a competitive salary and full benefits package including 401(k) plan, PTO, holiday and medical benefits.