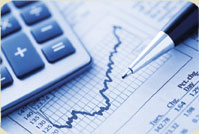 Luers & Dyer CPAs, LLP is a full service firm providing a variety of accounting, tax preparation, financial management transaction support and advisory services tailored to meet the needs of business and individual clients. We have developed valuable expertise in accounting and tax practices that can immediately benefit any new or existing business. Our accounting services are designed to make your job easier and provide you with more time to focus on building your business instead of worrying about accounting and tax issues.
We take pride in our long track record and over 50 years of collective experience demonstrating that accounting, when done well, can pay for nearly all its own costs through management time and money saved.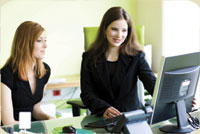 Founded in 1994 as Rebecca Luers, CPA the firm specialized in tax matters for individuals and closely held businesses and small business accounting. Jan Dyer joined the firm soon after adding her accounting experience and expertise. The firm's San Diego client base soon expanded to the back country areas of Ramona, Julian and Borrego as the firm grew almost exclusively by referral.
Now partners since 2005 after forming Luers and Dyer CPAs, LLP both partners are actively involved in the practice which provides specialized tax services, consulting, accounting, and financial statement preparation for a variety of clients throughout the county.
Our approach is a more comprehensive one, looking beyond the surface of what's presented. We want to make sure that transactions are accounted for correctly, the approach taken is solid and our clients understand the options and ramifications of their decisions. We look for ways to improve on the results to make sure our clients benefit from our professional expertise, both in reducing the taxes they pay but more importantly in improving long term profitability and financial stability. We are a resource for our clients when they need other professional services offering access to our network of trusted advisors outside the tax and accounting arena. We try to customize our service to meet our clients varied needs. This flexibility allows us to give personal attention to our clients in a way that is comfortable for them. Most importantly we are concerned about our client's wellbeing and financial success.